Drive a Highly Engaging Online Learning Experience
Parveen Sandhu (Dr)
Course Duration: 7 hours
AEN Member
Total Course Fee
S$85.32
Non-AEN Member
Total Course Fee
S$255.96
Others
Total Course Fee
S$853.20
Course Dates
For groups of at least 15 people, customised run dates are available, contact us via the form below for more details.
No Schedules Available.
In order to participate in this course, you will need a functioning webcam and microphone. Please also have ready a few ppt slides to use for a 10 min facilitation practice. Prefer to use ONLY laptop as other devices may not allow them to do the hands-on practice.
Notice
This is a fully online session conducted via ZOOM. Participants can participate in the session from any venue of their convenience with a laptop / device that is compatible with ZOOM. More details on participating in the session will be send to the confirmed registrants.
What Is The Session About?
Online learning can be a torturous, unsatisfactory learning experience. This is often because trainers re-use their in-class training material, uploading it onto virtual learning platforms with little change.
As a trainer, you probably plan your learning activities to achieve workshop outcomes. You are likely investing in new technology and technical skills to move your training from in-person to online. An important question is are you also making sure that learning remains engaging and meaningful for participants?
How can you connect with your learners online and engage them in meaningful and impactful learning? You can do this by adapting time-tested facilitation skills to suit the virtual learning environment. Of course, there will also be new sensitivities to tune into, and new tools to use. However, the basics remain unchanged. Impactful learning is about being engaged. Emotion creates motivation to use new learning for real change.
This seven-hour online workshop helps you to understand how to design and deliver online learning experiences that drive human engagement. How can you make full use of the learning platform and its functions to design and deliver engaged learning that has learners connecting with themselves, each other, and the new learning?
This online workshop explores these ideas and more, providing you with the opportunity to experience engaged, impactful learning for yourself so that you too will be able to drive high engagement online learning.
---
What Does The Session Cover?
By the end of this programme, participants will be able to:

Differentiate between online webinar and workshop

Set up a relaxed and trust-filled learning environment

Uncover the online trainer's ABCs

Describe key design considerations for effective online engagement

Select tech tools to support engaged learning

Use techniques to create moments of connection

Apply key facilitation skills to drive engagement for impactful online learning
Who Is It Suitable For?
This programme is for professionals in:
Adult Education: Individuals involved in leadership, coaching and mentoring, learning facilitation, performance and competency assessment, coaching technology integration, or those involved in consultancy and advisory services relating to business excellence
Learning Management: Individuals involved in the management or support of learning in the areas of coaching, consultancy, mentoring, training, and the implementation of learning and development in order to drive business improvement
Anyone involved in Training and Adult Education who needs to transition their facilitation skills effectively to a virtual learning environment

*Learners who attended last year's workshop on Facilitate Impactful Learning Virtually, kindly note that this is an extension of the workshop where learners are given more time to put their new learning to practice.
Course Funding and Policies
Payment
Please proceed to make payment via eNets/credit card (VISA or MasterCard) at the end of the registration process. Kindly note that the system will automatically cancel the registration if full payment has not been successfully processed by 11.59pm (Singapore Time) on the same day of the registration. You will have to reapply for the course, subject to availability of vacancy at the point of your re-registration.
---
Additional Funding Available, If Applicable
Singaporeans aged 25 years old and above are eligible for SkillsFuture Credit which can be used to offset the selected programmes' fees for self-sponsored registrations only.
Please note the submission period for your SFC claim via MySkillsFuture needs to be within 60 days before the course start date (date inclusive). If your course start date is more than 60 days from the date of SFC application, the SSG-SFC portal would reject your application. In this case, you would need to pay the full course fees at the end of your course application.
---
Rescheduling
Request for rescheduling must be submitted to IAL 2 weeks before the commencement of programme. Reschedule requests that come mid-way through training has to be supported by valid reasons; substantiated by references as evidence; such as a doctor's note; or a hospitalization chit.
Please submit your request to reschedule your course here. A non-refundable administrative fee of S$54.00 w/GST ($50) applies for the request and the next available slot will be offered
---
Withdrawal
Request for withdrawal from a programme is subjected to review by IAL and the decision is final. IAL reserves the right to request for supporting document(s). A non-refundable administration fee of S$54.00 w/GST ($50) is applicable for withdrawal request. If the withdrawal notice is given less than 2 weeks before the programme start date, the paid fees will not be refunded.
---
Corporate Run
For dedicated corporate runs with a contract signed with IAL, billing and payment will follow the terms of the signed contract. Otherwise, payment would be expected upon registration.
About The Speaker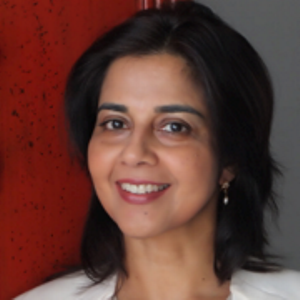 Parveen Sandhu (Dr)
Specialist Adult Educator - Curriculum Development | Institute for Adult Learning
Dr Parveen Sandhu designs and facilitates learning experiences to create measurable, positive change for individuals and companies.