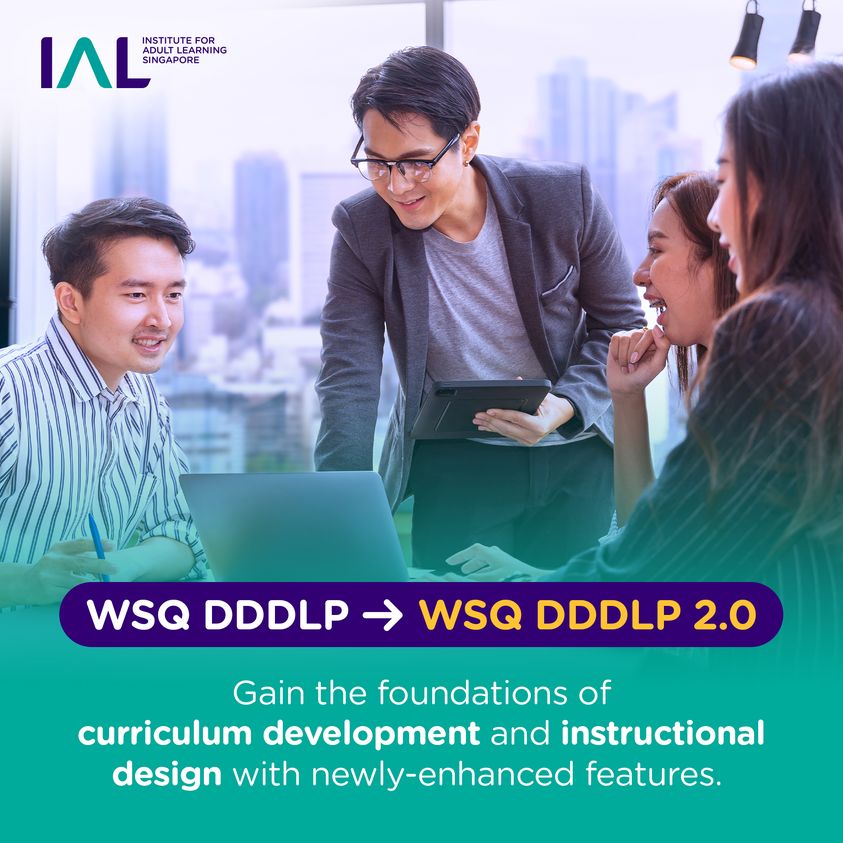 WSQ Diploma in Design and Development and Learning for Performance 2.0 (DDDLP 2.0) Preview
WSQ Diploma in Design and Development and Learning for Performance 2.0 (DDDLP 2.0) Preview
Description
The Singapore Workforce Skills Qualifications (WSQ) Diploma in Design and Development of Learning for Performance (DDDLP) programme aims to develop creative and analytical blended learning designers by providing the foundation for curriculum development and instructional design.
Addressing shifting demands, the programme has undergone a revision to better prepare aspiring individuals to become curriculum developers and instructional designers and will be available in January 2024.
To find out more about the programme,
visit
our DDDLP webpage now!
This preview session is an online session. During this session, you will be able to learn about the WSQ DDDLP 2.0 curicculum details, why the revision, administrative details and get your burning questions answered with a Q&A session towards the end.
Join us now, as we
EMPOWER TOMORROW'S LEARNING DESIGNERS
!
Date: 5 Dec 2023
Time: 6.30pm
Register

for the preview now!
Download the preview deck
here