Let's bridge research with practice...
Gain actionable insights via a panel discussion which is held once in two months.
---

innovLogue - A programme sets out to bridge research and practice for better learning outcomes via a two-hour seminar and panel-led dialogue. The session is held once, every two-months. Be inspired by specially invited gurus and expert practitioners and engage them in panel discussions and Q&A.
---
Topic: Rethinking Flipped Learning: Are we doing it right?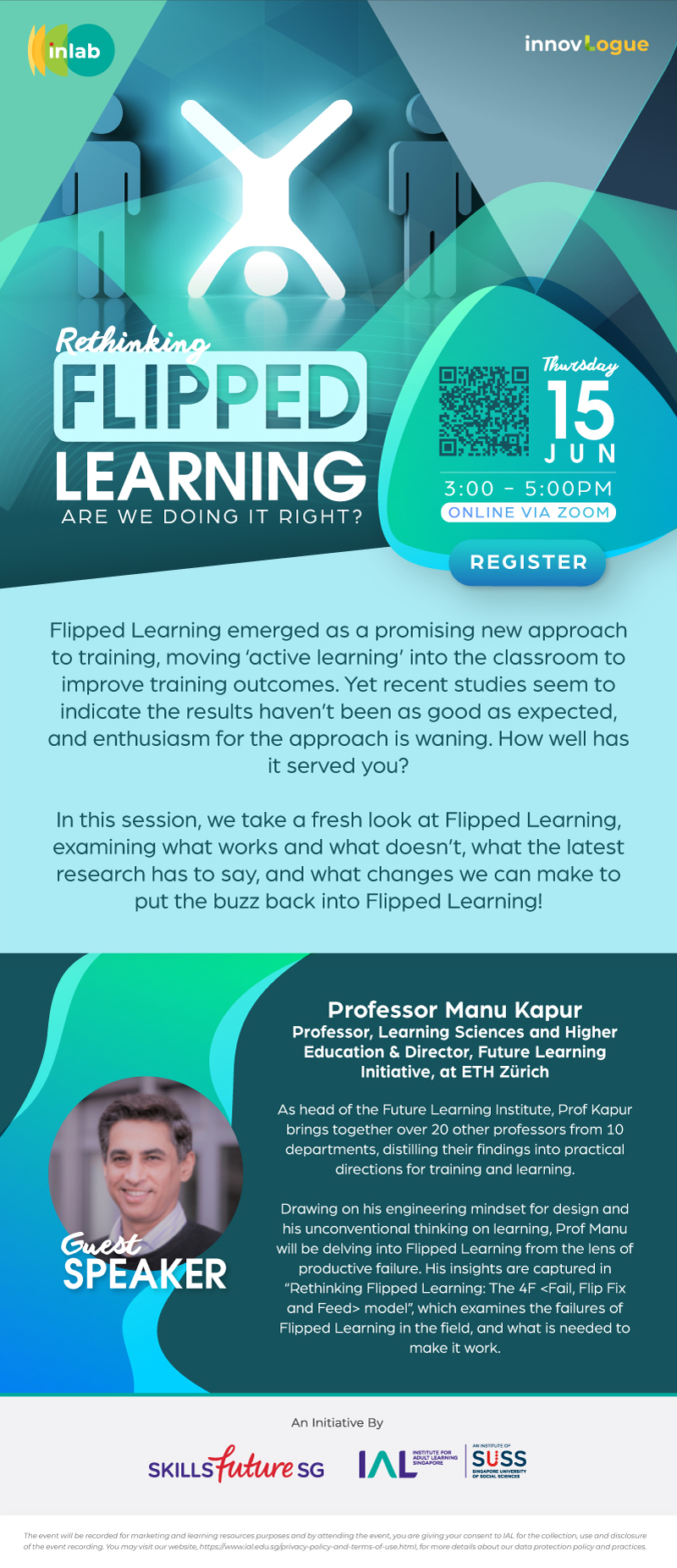 Rethinking Flipped Learning
Flipped Learning emerged as a promising new approach to training, moving 'active learning' into the classroom to improve training outcomes. Yet recent studies seem to indicate the results haven't been as good as expected, and enthusiasm for the approach is waning. How well has it served you?
In this session, we take a fresh look at Flipped Learning, examining what works and what doesn't, what the latest research has to say, and what changes we can make to put the buzz back into Flipped Learning!
Date: Thursday, June 15, 2023
Time: 3:00 PM - 5:00 PM (GMT+8) (Online via Zoom)
Register Here

For more of our past innovLogue 2022 Highlights, please visit our innovLogue Highlights page:
Past innovLogue 2022 and 2023 Highlights