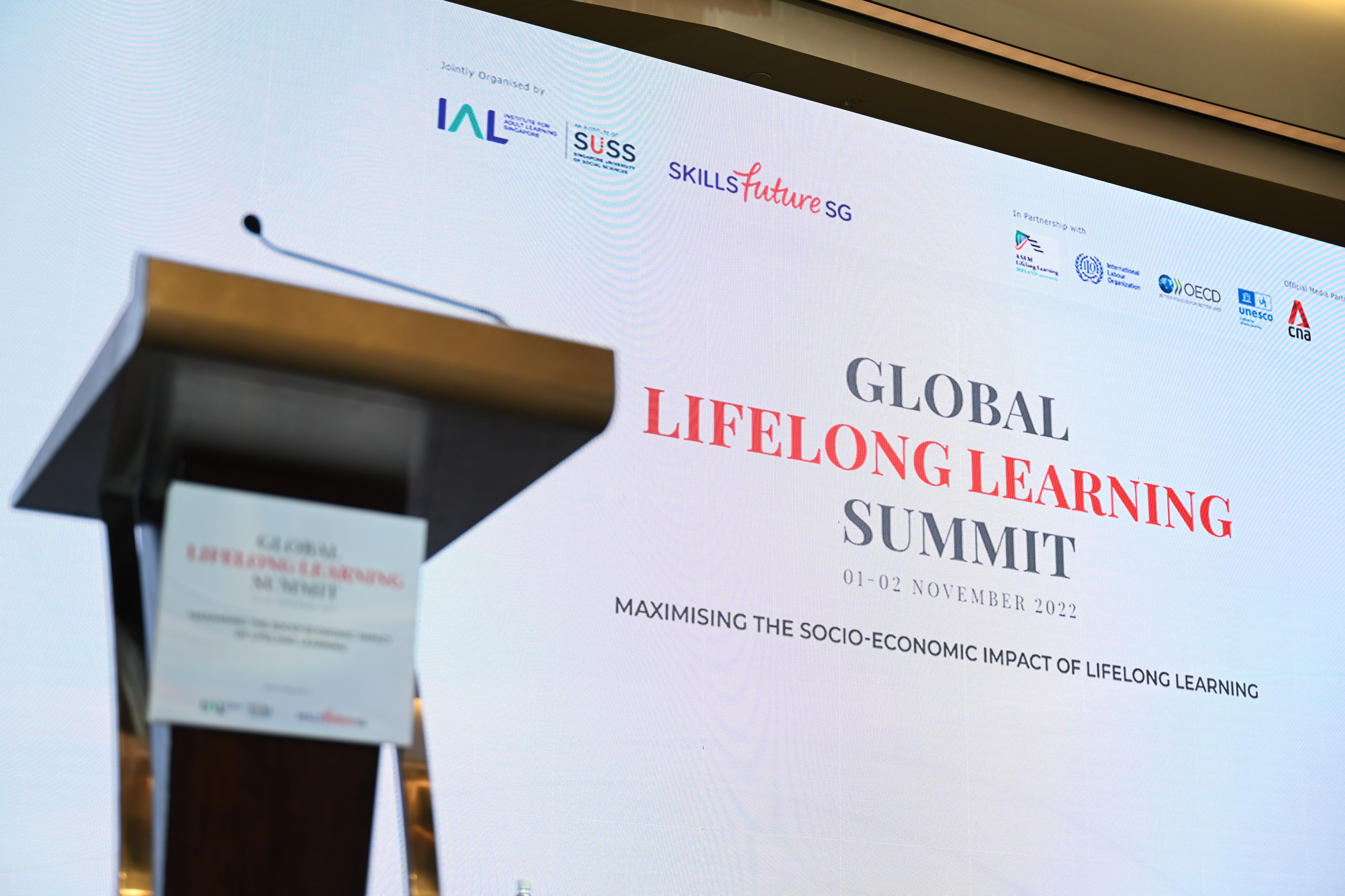 Global Lifelong Learning Summit 2022
Global Lifelong Learning Summit 2022
Description
Held from 1 to 2 November, the GLLS 2022 gathered more than 300 representatives from leading public and private sector organisations.

Guest-of-Honour, Singapore's Senior Minister and Coordinating Minister for Social Policies, Mr Tharman Shanmugaratnam officiated the commencement of the Summit. Singapore's Minister for Education, Mr Chan Chun Sing, also graced the event on the second day, together with the Australian Minister for Skills and Training Brendan O'Connor.

Summit participants will discuss how different stakeholders can be involved to build a lifelong learning system that continues to be relevant and effective in generating growth for individuals and economies, amidst a more uncertain global environment and rapid advances in technology. This includes international partner sessions by the Asia-Europe Meeting (ASEM) Lifelong Learning Hub, the International Labour Organisation (LIO), the Organisation for Economic Cooperation and Development (OECD), and the UNESCO Institute for Lifelong Learning (UIL).
Learn more here.