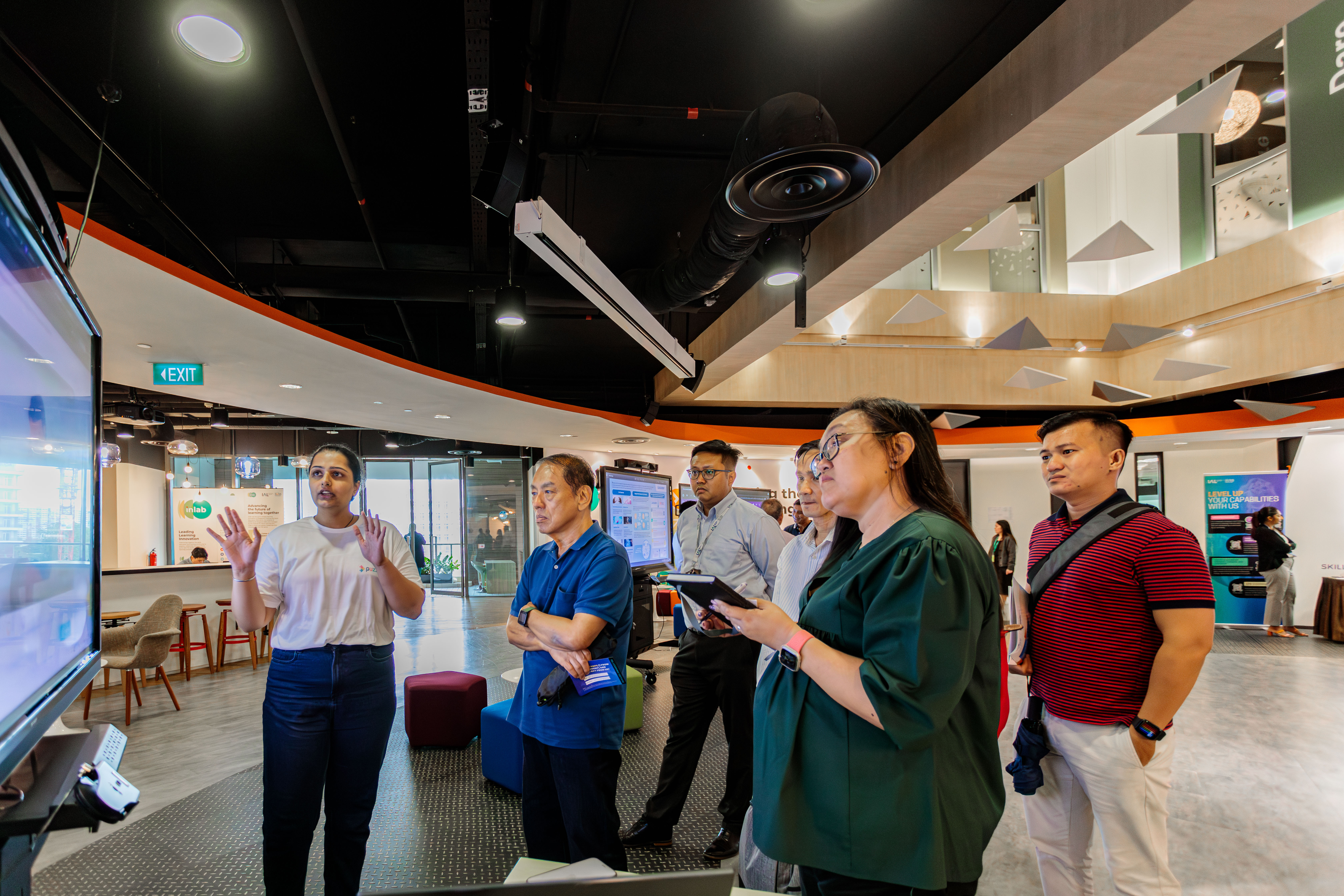 IAL Learning Festival
Description
The IAL Learning Festival, as part of the SkillsFuture Festival x SUSS, was held on 3 August 2023. The SkillsFuture Festival is an annual event organised by the Lifelong Learning Institute on behalf of SkillsFuture Singapore. It is a hallmark event aimed at promoting lifelong learning and showcasing the importance of skills upgrading in the digital age.

Themed Digital at Work, the SkillsFuture Festival x SUSS event was graced by the Minister of State for Education and Manpower, Ms Gan Siow Huang. The one-day hybrid event showcased the Continuing Education and Training (CET) programmes offered at the various IHLs. 40 breakout activities and workshops were organised to help participants learn more about the latest digital workplace trends.

As one of the participating IHLs, the IAL Learning Festival held the following activities:
1. Innovation Showcase: Highlight edtech and digitalised workplace learning efforts through collaborations with working partners.
2. Continuing Professional Development (CPD) taster workshop: Offer introductory activities and sessions on some of IAL's short courses such as using Generative AI to enhance learning design and courseware development.
3. For Learners, By Learners - Feature sessions incorporating learning and tech tools facilitated by recent graduates from the WSQ Advanced Certificate in Learning and Performance 2.0.
Read more about the SkillsFuture Festival X SUSS event here.