Bite-sized Learning 
We offer specific and concise learning on topics that we know are important for adult educators, individual trainers or someone who needs to engage their audience
---

innovBite provides informal and bite-sized learning on new and/or important topics for our stakeholders in Training and Adult Education (TAE) sector, from individual trainers, full-time employees with training responsibility, to full-fledged training provider. Each session is 30 min to 1 hour long and features a new topic to expand your horizon.
---
Event Lineup for the month of July 2023 (online via Zoom)
Unlock the Potential of Spatial AI in Learning, Training, Performance & Collabration (13 July, 12.30pm - 1.30pm)
For July, we will be looking at Spatial AI, which is AI technology that has context about its physical environment and location, which can enable it to provide more personalized guidance and assistance to users by supporting Geo Position Persistent Tracking, AI Image Recognition, LIDAR Scanning, Multiuser Teleportation. This technology provides a powerful tool for enhancing learning, training, and performance by enabling users to interact with digital content in the real world and supporting personalized guidance and assistance. Sign up to find up more!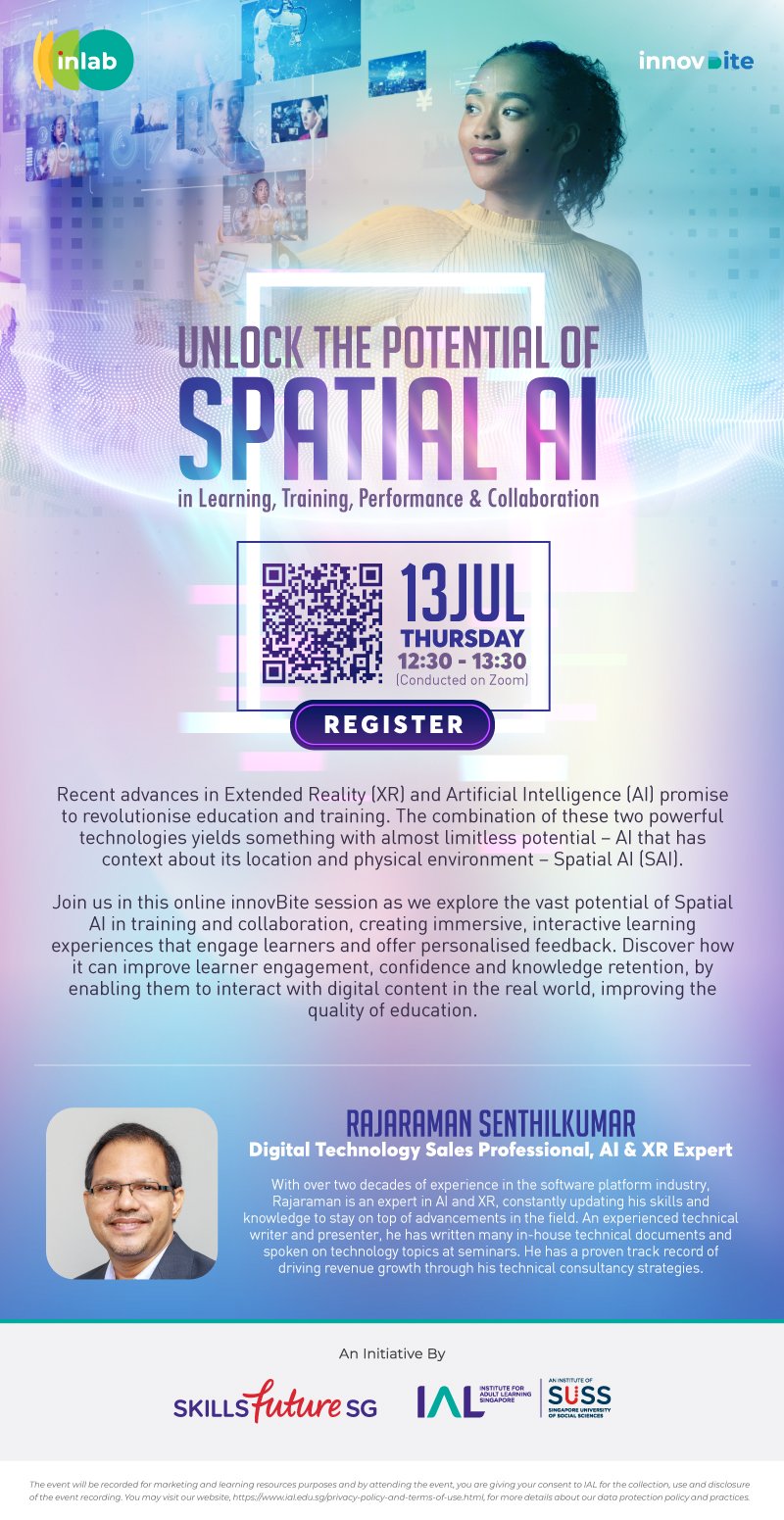 To register for July's innovBite session, click

Registration
Upcoming innovBite session
To be updated
Check out sessions from the previous months!
Not to worry if you missed our innovBite sessions, check them out on our Youtube channel:
(Updated on: 21 June 2023)