[eSIG] What Should Our Practice as Learning Designers Look Like in the Future?
Bryan Tan (Mr) & Michael Choy (Dr) / Guest speakers : Lai Poi Shan (Ms) & Helen Bound (Prof)
Course Duration: 2 hours
AEN Member
Total Course Fee
S$0.00
Course Dates
No Schedules Available.
This session is held on 24 October, 7.30pm - 9.30pm. Registration will close on 16 Oct, 2359 hrs.
The four-part series of SIG - Learning Design in 2023 addresses the 4 Ps in Learning Design (Person, Principles, Process, and Practice). This last workshop of the year targets the "Practice" in learning design. It explores how adult educators need to embrace change in their practice, to prepare for a future of transformation and adaptation.
Notice
This is a fully online session conducted via ZOOM. Participants can participate in the session from any venue of their convenience with a laptop / device that is compatible with ZOOM. More details on participating in the session will be sent to the confirmed registrants.
What Is The Session About?
Join the panel speakers, Mr Bryan Tan, Dr Michael Choy, Prof Helen Bound, and Ms Lai Poi Shan, to explore how learning designs are changing and are expected to change in the coming years, driven by technological and socio-economic forces. What should our practice be and become to prepare our adult learners to thrive in a future where learning is based on the 'Now', is Never-ending, and Non-linear (i.e. doesn't follow a strict, predetermined sequence but instead allows for flexibility and exploration)?

Participants will discuss curriculum design practices in our current CET landscape. In Prof Helen Bound and Ms Lai Poi Shan, we will have two highly experienced subject matter experts to share their adult education journey during the session.

Both Mr Bryan Tan and Dr Michael Choy will moderate the sharing of their own professional journeys by Prof Helen Bound and Ms Lai Poi Shan. Having about to complete a 2-year research project on Future-Oriented Pedagogic Practice, Prof Helen Bound is likely to share some of the findings and what these mean for the adult educators on the ground. With her experience in public service over the past 20 years, Ms Lai Poi Shan will help anchor the discussion in terms of macro trends and how large organisations can embrace learning transformation in view of technology developments.
---
What Does The Session Cover?
At the end of the session, participants will be able to:


Discuss future-oriented pedagogic elements in learning design

List possible future-oriented pedagogic elements in learning design

Formulate key learning from sharing of critical incidents as learning designers

Apply at least one learning point to their professional growth as a learning designer
Who Is It Suitable For?
Adult Educators
Course Funding and Policies
This is a complimentary session open for AEN members. To find out more or to register for the AEN membership, please click here.
About The Speaker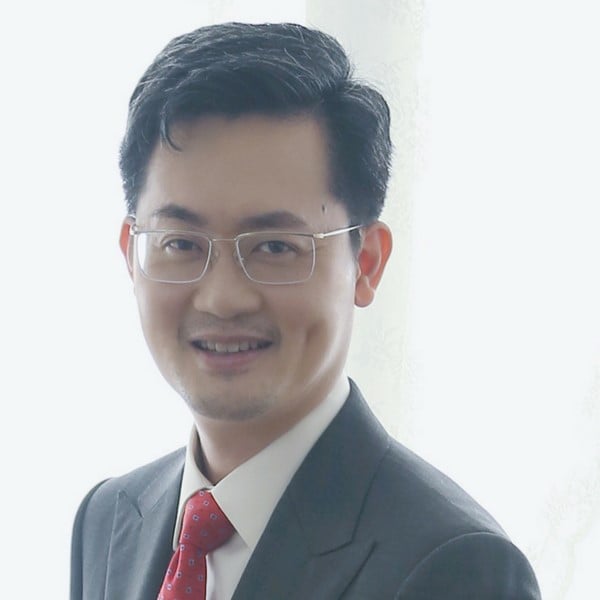 Bryan Tan (Mr)
Master Trainer | Leading Arrow Training Consultancy
Bryan Tan has extensive experiences in facilitation, corporate training, coaching, as well as consulting and courseware design. Having conducted training in 15 countries, he is often well-received by participants from all cultures and levels. With his various portfolios in work and ministry, Bryan is uniquely qualified to help business people and professionals experience paradigm shifts and move into new frontiers of success and significance. Bryan thrives in facilitating learning solutions to inspire transformational change.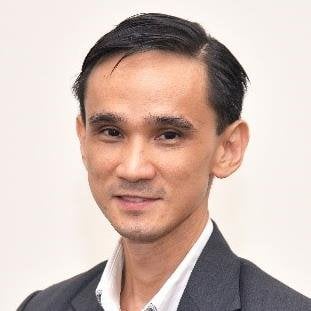 Michael Choy is a firm believer that education coupled with technology will empower people in the workforce. As a thought leader in the field of adult education. he writes papers to push the frontiers in this field and is frequently invited to be a key-note speaker at university forums, and public institutions such as Asian Development Bank Conference, UNESCO Conference and Adult Learning Symposiums. He is an award-winning innovator who developed impactful pedagogical tools to transform adult education.
Michael gives back to the society by serving in a local School Advisory Committee and together with his team in Tech Tree, creates complimentary chatbots for learning in collaboration with UNESCO for underprivileged children in Thailand and Myanmar.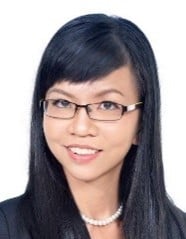 Lai Poi Shan (Ms)
Deputy Director, Programmes & Services | National Library Board
Lai Poi Shan is an experienced educator who thrives on experimenting and learning from different approaches to promoting adult learning in a sustainable and effective manner. Her career highlights include being the key driver for the establishment of workplace learning partnerships between enterprises and the Institute for Adult Learning (IAL) from 2018 and the capability development of educators to be able to design and facilitate workplace learning that supports business performance. She also led the team to develop and refine IAL's skills credentialing initiative to professionalise the adult educator sector. She is currently with National Library Board (NLB) where she oversees programmes and services aimed at supporting lifelong learning for adults and seniors through informal and joyful learning that best suits individual needs.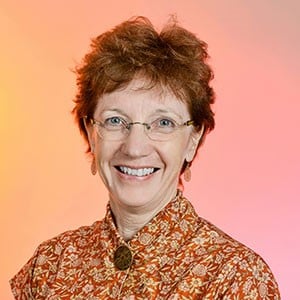 Helen Iris Bound (Prof)
Principal Research Fellow | Institute for Adult Learning
Associate Professor Helen Iris Bound is a Principal Research Fellow in the Research Division at the Institute for Adult Learning, Singapore University of Social Sciences. In the 14 years since Helen has been in Singapore, she has undertaken numerous national research projects on pedagogy, workplace learning, professional development, and learning. A common theme running through much of her work is changing those respects and supporting individuals and professional community agencies, enabling participants to thrive. The latest of her 4 books were published in April this year.

Bound, H., Edwards, A., Evans, K. & Chai, A. (Eds.) (2023). Workplace learning for changing social and economic circumstances. Routlege.

Helen's other books cover future-oriented and learning-centred pedagogies, the learning and development of non-permenant wokers, and workplace learning in Singapore.

Helen teaches the Boundary-crossing, Learning and Leadership that she developed. The concept of boundary crossing has been met with enthusiasm and seen as a much-needed set of practices for today's professionals. Helen has been and is on a number of editorial boards (e.g. Australian Journal of Adult Learning, Futuristic Implementation of Research in Education); co-edited a special issue of the Journal of Workplace Learning (Vol. 29, issue 7/8, 2017), and was invited recently to co-edit a special issue of Hungarian Educational Research Journal. She is a reviewer for several eminent journals, including the International Journal of Lifelong Learning, Vocations, and Learning, and the Asian Journal of the Scholarship of Teaching and Learning (AJSoTL). She is frequently requested to speak as a keynote or invited speaker, nationally and internationally. Prior to coming to Singapore to work with IAL, Helen coordinated the Bachelor of Adult and Vocational Education at the University of Tasmania. Prior to her academic career, she taught in secondary schools and in TAFE Colleges and wokred in the trade union movement as a National Industry Training Officer, Women's Training Officer, and Workplace Change Officer. For a short period, she ran her own business in training and development.