Personal Mastery - Self-Management for Holistic Well Being
Serene Sim (Ms) | James Tan (Mr) | Louise Phua (Ms)
Course Duration: 1 day
AEN Member
Total Course Fee
S$108.00
Non-AEN Member
Total Course Fee
S$324.00
Others
Total Course Fee
S$1080.00
Course Dates
For groups of at least 15 people, customised run dates are available, contact us via the form below for more details.
No Schedules Available.
What Is The Session About?
Employees' well-being has come into enhanced focus now, post pandemic.
Employee well-being is not a nice-to-have or feel-good factor, it can help in individual productivity, performance, and has business benefits too. This course will provide you with tools that will help you accomplish more with less effort and less stress on both the personal and professional front. As the workplace continues to transform, your personal brand is the key to your success. When your job could shift tomorrow and technology is constantly making old skills obsolete, you need to build credibility, position yourself, learn how to communicate your unique contribution, highlighting your strengths and value. You need to build network at work and beyond, and be the best version of you. Personal branding holds the key to our professional identities. No longer should we see ourselves as merely an employee of an organisation. The multitude of channels for our professional voices to be heard and for our professional identities to be seen means that we do not need to constrain ourselves to working within the limits of our organisations. With a strong personal brand, we have our sights set on the larger industry, and we are ready to tackle any challenges that come our way.
This course focuses on the
Critical Core Skills (CCS)
of 'Self-management' at intermediate level; is designed to help you analyse your own well-being and personal effectiveness; to develop strategies in regulating self and build personal brand. In 'Self-Management for Holistic Well Being', we
Build Practical Time Management & Personal Productivity Tools
Implement Proven Strategies for Coping with Stress, and for Enhancing Well-Being
Develop your Personal Brand to become more visible at work and in your social circle
---
What Does The Session Cover?
The learning outcomes of this programme are:

1. Assess your priorities and manage your time.
2. Apply different ways to manage your stress for increased well-being.
3. Adopt personal branding strategies to create a powerful personal branding vision for your life and work.

Learners will also gain the following:

Knowledge-based learning objectives imparting the know-what of:


Self-reflection techniques to achieve best version of you.

Time management and Productivity tools – Concepts, fundamentals, proven techniques for increased productivity.

Stress management concepts; Types of stress triggers; New strategies for stress management & for building well-being.

Methods to develop personal branding; Types of networking strategies – conceptual grounding in planning a personal brand and tips to build your network.

Skils-based learning objectives
imparting the know how of:

Review work goals and priorities to align with personal vision and purpose.

Resolve issues encountered while managing goals and priorities.

Integrate time and productivity enhancement tools to improve personal effectiveness.

Apply appropriate stress management strategies to address stress identified and improve on aspects of well-being.

Identify ways to define your own personal brand and networks to build own personal brand.
Who Is It Suitable For?
Working Professionals: this course can help you manage stress, prevent burnout, and enhance productivity to meet deadlines and achieve career goals.
Managers, Educators and Trainers: gain insights into productivity and time management techniques that could be useful not only for their personal development but also to guide their students or trainees.
Job Seekers: If you're currently seeking employment, this course can help you develop essential productivity skills that are highly valued by employers across industries.
Lifelong Learners: If you're someone who is always looking for ways to improve and learn new skills, this course offers an excellent opportunity to enhance your productivity and personal effectiveness.
Course Funding and Policies
Payment
Please proceed to make payment via eNets/credit card (VISA or MasterCard) at the end of the registration process. Kindly note that the system will automatically cancel the registration if full payment has not been successfully processed by 11.59pm (Singapore Time) on the same day of the registration. You will have to reapply for the course, subject to availability of vacancy at the point of your re-registration.
---
Additional Funding Available, If Applicable
Singaporeans aged 25 years old and above are eligible for SkillsFuture Credit which can be used to offset the selected programmes' fees for self-sponsored registrations only.
Please note the submission period for your SFC claim via MySkillsFuture needs to be within 60 days before the course start date (date inclusive). If your course start date is more than 60 days from the date of SFC application, the SSG-SFC portal would reject your application. In this case, you would need to pay the full course fees at the end of your course application.
---
Rescheduling
Request for rescheduling must be submitted to IAL 2 weeks before the commencement of programme. Reschedule requests that come mid-way through training has to be supported by valid reasons; substantiated by references as evidence; such as a doctor's note; or a hospitalization chit.
Please submit your request to reschedule your course here. A non-refundable administrative fee of S$54.00 w/GST ($50) applies for the request and the next available slot will be offered.
---
Withdrawal
Request for withdrawal from a programme is subjected to review by IAL and the decision is final. IAL reserves the right to request for supporting document(s). A non-refundable administration fee of S$53.50 (inclusive of GST) is applicable for withdrawal request. If the withdrawal notice is given less than 2 weeks before the programme start date, the paid fees will not be refunded.
---
Corporate Run
For dedicated corporate runs with a contract signed with IAL, billing and payment will follow the terms of the signed contract. Otherwise, payment would be expected upon registration.
About The Speaker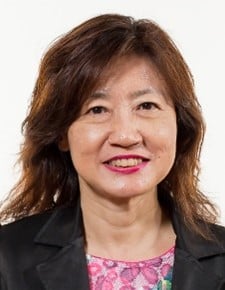 Serene Sim (Ms)
Curriculum Development Specialist, Product Development | Institute for Adult Learning
Serene Sim is an accomplished Curriculum Developer, Training Facilitator, Consultant and Coach, with 30 years of experience in learning analysis, design, development, delivery, and evaluation. Her mission - is to serve the nation by equipping individuals with generic skills competencies - common transferable skills that enable individuals to stay relevant - be employable and employed, facilitating their career mobility. Her goal - is to help organisations build a skilled and resilient workforce by advising organisations in ways to meet current and future needs of the workplace through organisation learning solutions. Her talent - a strong grounding in Learning Needs Analysis; Development of Curriculum & Instruction, and Training-The-Trainers. Her knowledge - includes Adult Learning Psychology; Instructional Design (ID) process; Technology-Enhanced learning, Project Management and Organisational Development.
She is conversant with tools used for Training needs analysis (TNA), Competencies analysis, developing competency-based training, assessment & training roadmap, Training evaluation& assessment, and Quality assurance for managing learning.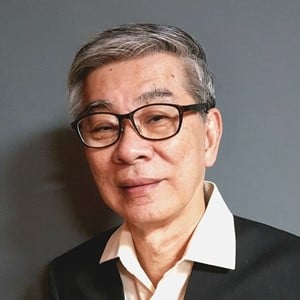 James Tan is a specialist adult educator (SAE) with over 45 years of domain practice and management role in Oil and Gas, Infocom, Training and Adult Education sectors. His span of work and competencies include systems implementation, process reengineering, change management, human capital development, training, curriculum design and community development. He is a strong believer of lifelong learning for self-actualisation and fullness of life in every individual.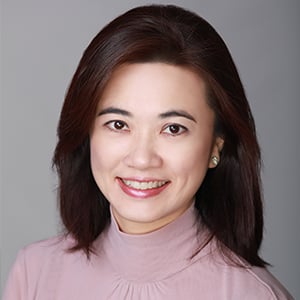 Louise Phua (Ms)
Regional Director and Learning Designer | AIMS International Singapore Pte Ltd
Louise Phua has about 20 years' experience in corporate and consulting organisations. With extensive experience in multi-national human resources service providers, she is deeply familiar with talent acquisition and talent management in Asia. Louise is a Talent Coach, Facilitator, Trainer and Learning Designer.

Well-versed in talent management in Asia Pacific. she helps international companies to find and grow their talent and organisations. Her early career was in marketing and the media and in recent years, she has stints as a Learning Designer.She adopts a holistic and integrated approach to adult learning based on the Three Dimensions of Learning (Illeris, 2008). She has been involved in curriculum and instructional design for learning projects targeted at young adults, mid-career professionals and elderly learners. Her recent clients include Airbus, Nanyang Technological University, Sephora, Singapore Tourism Board, Temasek Polytechnic and counting.