6 Principles of Learning Design
Helen Bound (Dr), Michael Choy (Dr)
Course Duration: 7 hours
AEN Member
Total Course Fee
S$85.32
Non-AEN Member
Total Course Fee
S$255.96
Others
Total Course Fee
S$853.20
Course Dates
For groups of at least 15 people, customised run dates are available, contact us for more details.
No Schedules Available.
What Is The Session About?
Learning for and at work changes the role of educators. With the workplace influx from dynamically changing organisational practices and global, as well as technological developments, adult educators are also having to constantly evolve their practice to ensure their craft keeps ahead of learning challenges. This not only involves understanding who the learners are and how they learn, but also designing and facilitation learning that reflects the complexities and nuances of work, and development of abilities that enable learners to thrive in the broader uncertain and changing conditions.

The growing emphasis on soft skills in response to a dynamically changing environment, in the hope that the learners would then be in a better position to cope and deal with the changes, does not alone meet current and future challenges.

Deep understanding of the occupation and of the work is required to deal with change; it is not developed by requiring learners to reproduce knowledge, but from the ability to co-develop and apply knowledge and skills in changing environments. Deep understanding is integral to what it means to be a particular profession or role (a retail assistant, a nurse, a cook, a doctor, an engineer etc.) and is a never-ending journey. IAL's research into both learning as a process and a practice leads to the development of the 6 principles of learning design (6PoLD) which is elaborated below. This conceptual framework aims to assist adult educators in thinking about how to design and facilitate learning holistically, so that doing and knowing are integrated, contributing to being and become a particular profession, vocation or role.

These 6 principles enable TAE sector policy makers, leaders and educators to shift from a technicalised and decontextualized notion of 'skill' to understandings of 'skill' as embodied learning, identity development, deep understanding and knowing in practice.

The principles challenge traditional understandings of learning that is content based and relies largely on lecture formats – what has come to be known as the acquisition metaphor (Sjard, 1978) – is limited in its ability to facilitate learning that meets dynamically changing needs.

Topics covered include:
Why change our teaching practices?
What we want our learners to be and be able to do
Dialogical inquiry - a teaching practice that supports the development of future-oriented learners and aligns with the 6PoLD
Teaching strategies using dialogical inqury
The 6PoLD and examples of learning design
The Map of Dialogical inquiry – identifying your learning strengths and limitations.
(The Map is a tool for learners and for curriculum/learning designers)
*For F2F, participants can move around the learning space to experience more actively the tools for smaller groups

*Online delivery will be for larger groups and in lecture style – includes at least 2 break out rooms, and active participation using the text function and icons.

Prior the session, participants would be required to answer 3 questions in Mentimeter.
---
What Does The Session Cover?
By the end of the workshop, learners will be able to:

Identify how and why the 6PoLD and dialogical inquiry contribute to learners' lifelong learning capability

Consider the extent to which the 6PoLD and dialogical inquiry reflect your own teaching and learning approaches

Deliberate on the difference for learners' learning to learn experiences between traditional design and facilitation and the use of 6PoLD and dialogical inquiry
Who Is It Suitable For?
Adult Education: Individuals involved in learning design, curriculum development, learning facilitation, assessment of learning competence, learning technology integration and providing consultancy and advisory services to drive business performance
Learning Management: Individuals involved in management and support of learning programmes, systems and technology management and implementation, quality assurance of learning programmes and driving business development
Course Funding and Policies
Payment
Please proceed to make payment via eNets/credit card (VISA or MasterCard) at the end of the registration process. Kindly note that the system will automatically cancel the registration if full payment has not been successfully processed by 11.59pm (Singapore Time) on the same day of the registration. You will have to reapply for the course, subject to availability of vacancy at the point of your re-registration.
---
Additional Funding Available, If Applicable
Singaporeans aged 25 years old and above are eligible for SkillsFuture Credit which can be used to offset the selected programmes' fees for self-sponsored registrations only.
Please note the submission period for your SFC claim via MySkillsFuture needs to be within 60 days before the course start date (date inclusive). If your course start date is more than 60 days from the date of SFC application, the SSG-SFC portal would reject your application. In this case, you would need to pay the full course fees at the end of your course application.
---
Rescheduling
Request for rescheduling must be submitted to IAL 2 weeks before the commencement of programme. Reschedule requests that come mid-way through training has to be supported by valid reasons; substantiated by references as evidence; such as a doctor's note; or a hospitalization chit.
Please submit your request to reschedule your course here. A non-refundable administrative fee of S$54.00 w/GST ($50) applies for the request and the next available slot will be offered.
---
Withdrawal
Request for withdrawal from a programme is subjected to review by IAL and the decision is final. IAL reserves the right to request for supporting document(s). A non-refundable administration fee of S$54.00 w/GST ($50) is applicable for withdrawal request. If the withdrawal notice is given less than 2 weeks before the programme start date, the paid fees will not be refunded.
---
Corporate Run
For dedicated corporate runs with a contract signed with IAL, billing and payment will follow the terms of the signed contract. Otherwise, payment would be expected upon registration.
About The Speaker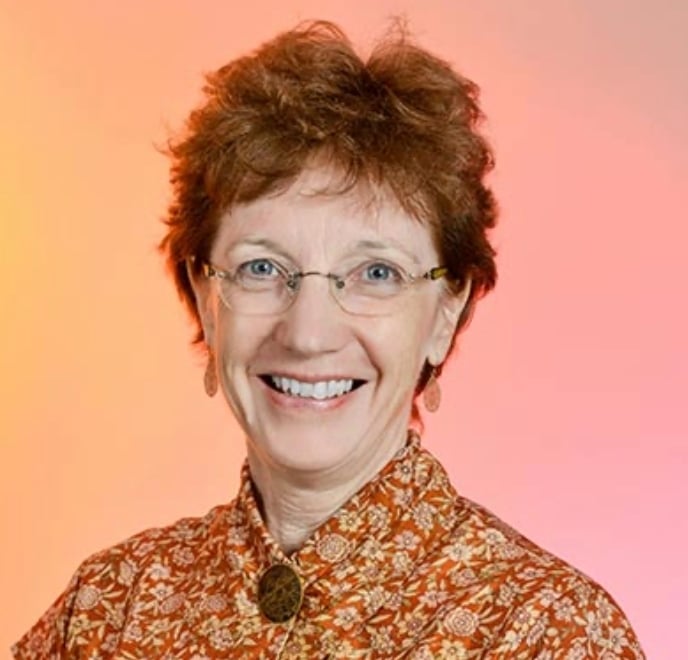 Helen Bound (Dr)
Deputy Director, Research Division | Institute for Adult Learning
Helen Bound (Dr) is Deputy Director of the Research Division at the Institute for Adult Learning, Singapore University of Social Sciences. She has been with IAL for the past 11 years. Her research interests include learning in different contexts and for different purposes; pedagogical processes, identity and development, learning of different workforce segments (e.g. non-permanent workers) and sustainable change within organisations and sectors.
Prior to coming to Singapore to work with IAL, Helen Coordinated the Bachelor of Adult and Vocational Education at the University of Tasmania. She taught has taught in secondary schools and TAFE Colleges, worked in the trade union movement as a National Industry Training Officer, Women's Training Officer and Workplace Change Officer. In between she ran her own business for a short period of time in training and development.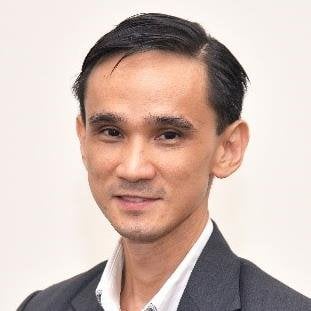 Michael Choy is a firm believer that education coupled with technology will empower people in the workforce. As a thought leader in the field of adult education. he writes papers to push the frontiers in this field and is frequently invited to be a key-note speaker at university forums, and public institutions such as Asian Development Bank Conference, UNESCO Conference and Adult Learning Symposiums. He is an award-winning innovator who developed impactful pedagogical tools to transform adult education.
Michael gives back to the society by serving in a local School Advisory Committee and together with his team in Tech Tree, creates complimentary chatbots for learning in collaboration with UNESCO for underprivileged children in Thailand and Myanmar.