Strategies for Unleashing Your Digital Brand as Adult Educators
Charmaine Lee (Ms)
Course Duration: 2 days
AEN Member
Total Course Fee
S$216.00
Non-AEN Member
Total Course Fee
S$648.00
Others
Total Course Fee
S$2160.00
Course Dates
For groups of at least 15 people, customised run dates are available, contact us via the form below for more details.
What Is The Session About?
This course empowers educators to navigate the digital landscape with confidence and achieve greater success.

By paying attention to personal branding in the digital landscape, it enables educators to establish a strong online pressence, build credibility, and stand out in their field. Join us to learn more about personal branding principles, leveraging digital tools, to enhance your visibility, connect with your target audience, and unlock new opportunities for professional growth as an Adult Educator.

This programme with 5 modules includes comprehensive training designed to equip educators with the knowledge and skills to thrive in the digital landscape. It will adopt a practical and interactive approach, combining theoretical concepts, hands-on exercises, and real-world examples to facilitate effective learning.

Participants will explore various topics related to digital branding, branding and brand positioning, creating compelling personal branding videos, leveraging social media for personal branding and building and managing their online presence.
---
What Does The Session Cover?
By the end of the workshop, learners will gain

Knowledge-based learning objectives such as:


Understand the key components and principles of digital branding in the context of personal branding for Adult Educators.

Learn and explore the process of defining and refining your personal brand as an Adult Educator, including identifying unique value propositions and effective brand positioning strategies.

Acquire knowledge of effective techniques for creating compelling personal branding videos, including planning, scripting, and delivering impactful content.

Gain an understanding of the role and best practices of leveraging social media platforms for personal branding, audience engagement, and community building.

Explore strategies for leveraging social media platforms to enhance personal branding, engage with target audiences, and build an online community.
Skills-based learning objectives
such as:

Acquire the skills to plan, script, and deliver engaging and compelling personal branding videos, utilizing effective storytelling techniques.

Create visual elements that align with personal branding goals, conveying your desired message and enhancing brand identity with Canva.
Who Is It Suitable For?
Any Professionals and Adult Educators transitioning to online platforms including but not limited to:

Freelance Educators and Consultants
Administrators and Education Managers
Education Entrepreneurs and Content Creators
Individuals who would like to build a digital brand to attract potential employers and clients.
Course Funding and Policies
Payment
Please proceed to make payment via eNets/credit card (VISA or MasterCard) at the end of the registration process. Kindly note that the system will automatically cancel the registration if full payment has not been successfully processed by 11.59pm (Singapore Time) on the same day of the registration. You will have to reapply for the course, subject to availability of vacancy at the point of your re-registration.
---
Additional Funding Available, If Applicable
Singaporeans aged 25 years old and above are eligible for SkillsFuture Credit which can be used to offset the selected programmes' fees for self-sponsored registrations only.
Please note the submission period for your SFC claim via MySkillsFuture needs to be within 60 days before the course start date (date inclusive). If your course start date is more than 60 days from the date of SFC application, the SSG-SFC portal would reject your application. In this case, you would need to pay the full course fees at the end of your course application.
This course is UTAP funded too!
---
Rescheduling
Request for rescheduling must be submitted to IAL 2 weeks before the commencement of programme. Reschedule requests that come mid-way through training has to be supported by valid reasons; substantiated by references as evidence; such as a doctor's note; or a hospitalization chit.
Please submit your request to reschedule your course here. A non-refundable administrative fee of S$54.00 w/GST ($50) applies for the request and the next available slot will be offered.
---
Withdrawal
Request for withdrawal from a programme is subjected to review by IAL and the decision is final. IAL reserves the right to request for supporting document(s). A non-refundable administration fee of S$53.50 (inclusive of GST) is applicable for withdrawal request. If the withdrawal notice is given less than 2 weeks before the programme start date, the paid fees will not be refunded.
---
Corporate Run
For dedicated corporate runs with a contract signed with IAL, billing and payment will follow the terms of the signed contract. Otherwise, payment would be expected upon registration.
Get ready for an exclusive glimpse into the heart of the program!
About The Speaker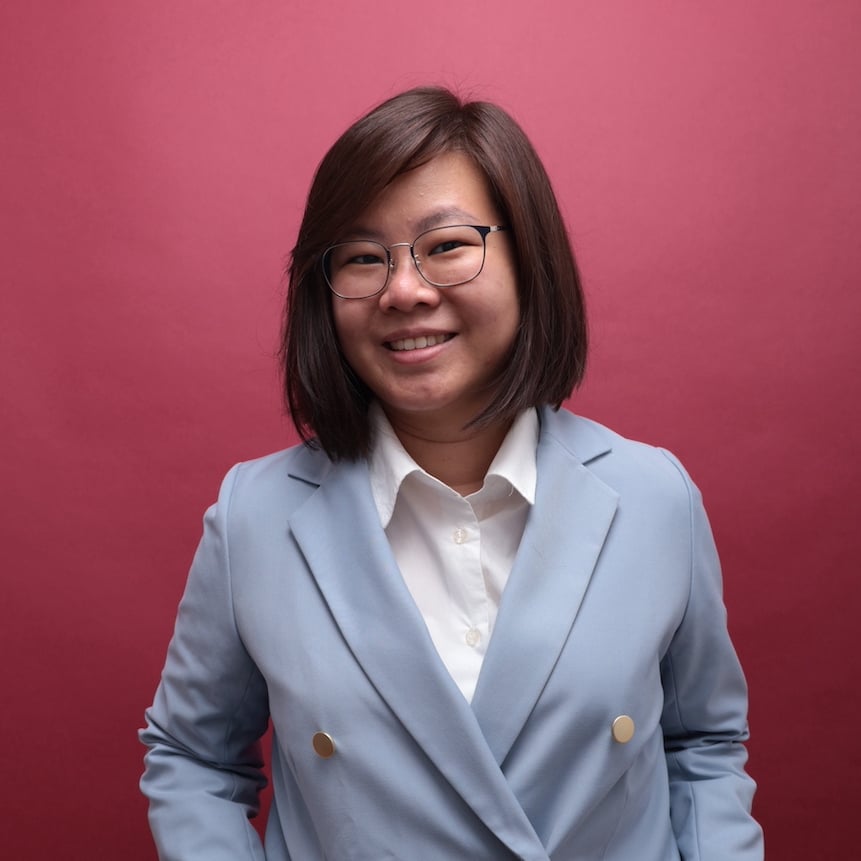 Charmaine Lee (Ms)
Chief Digital Marketing Trainer & Consultant | Sky Digital Agency
Charmaine Lee (Ms)
is a highly experienced digital marketing trainer and consultant, holding the positions of Chief Digital Marketing Officer at
Sky Digital Agency
and Chief Learning Officer at
The Good Designers
.
In the last 13 years, Charmaine has collaborated with esteemed educational instituitions such as SUTD, Temasek Polytechnic, and IAL to name a few.
Beyond academia, her portfolio boasts of clients such as Mitsubishi Heavy Industries, SATO Global, Merz Aethetics, and Schneider Electric (France), among others. Charmaine's versatility shines through her ability to tailor effective digital marketing strategies for her clients, and her training philosophy revolves around actionable insights and practical solutions.
Her training covers crafting compelling elevator pitches and building a strong online personal brand. Charmain is a WSQ ACTA Certified Trainer,
Associate Adult Educator
and has conducted over 4,000 hours of training and curriculum development.
Join
Charmaine
to Unleash Your Digital Brand as Adult Educators!
Enrol Now